46
« on: January 06, 2008, 12:36:01 PM »
For those who don't know, I'm still experimenting with diffrent vector skeleton methods, and made a few of them. And - as usual - I'm not sure in which of them I get proportions and stuff closest to right.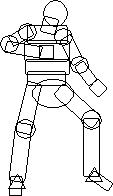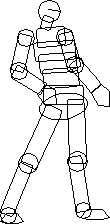 The base of the first skeleton is
that *G-Word* Blue Cyborg from something even crappier than Shaq Fu
(and no, I'm not planning to convert this guy or anyone from ROTR, don't worry). The second base is Rouga from Big Bang Beat. The third one.....is actually drawn on paper by one of Most_Mysterious's classmates. Below, you can see how Most_Mysterious tried to pull of using this proportionbase (on paper as well. Man, I must suck hard when I did not decide a scanner for Christmas)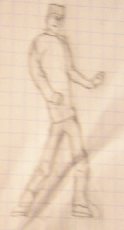 Also, straight out of boredom, I've slowly crafted (but did not yet complete with it, so the "hair" looks like it is) a sprite from one of my previous skeletons (that was posted only on RandomSelect forums before....).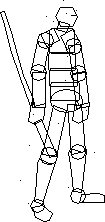 ->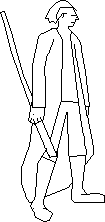 And by the way......
"I AM A KICK IN YOUR ASS."